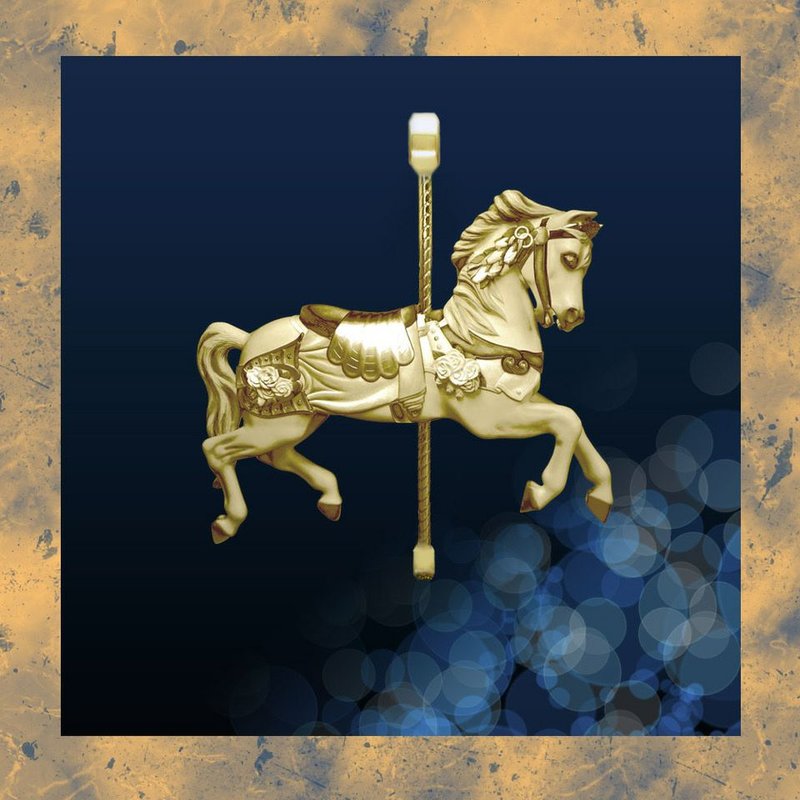 Welcome to the world of Oasis, welcome to the fantasy and welcome to the opportunity to bring your inner child to life with Carousel Works By Oasis, the collaboration of The Oasis International Group Inc. of Tampa, Florida and Carousel Works Inc, of Mansfield, Ohio.  Joining forces and imagination to invite you to enter a world we left behind as adults and bring you back into the magic as you take part in a journey with magical carousels full of adventure.  Ride the fantasy, take flight and enter dream worlds of your wildest imagination.  Be a part of the adventures and take flight in The Carousel Adventure Club and learn about The Secret of The Carousel.  A Carousel Adventure intriguing to adults and children alike.  Captivating adventures written by Alexa Blakley and illustrated by Jeffery Ritchie for your entertainment and imagination and dream away on your Carousel Adventure.
Coming soon, our limited edition books of the series with a collectible carousel characters and display stands.
Wear the Magic of the Carousel build your own carousel in 14k gold, write your own story and create your very own special memory.  Oasis is presenting a fine crafted line of pendants and charms that can be worn as a single pendant or charm, or as a collection on your bracelet or necklace, creating your own Carousel and your own fantasy.  These Carousels are crafted in fine gold and silver, and customized with stones creating intricate unique heirlooms.
Other items that are coming soon to enhance the magic and the fantasy on your Carousel experience are stationary, school supplies, gift ware, greeting cards games and other surprises for your personalized entertainment.
Come ride with us, close your eyes, feel the magic in the world of the Carousel and experience the mystical world of imagination.
Visit where the magic begins and explore creation of the Carousel as our carvers breathe life into each mystical character waiting on you to whisk you away on your own magical journey and become a part of the secret, a secret that only you will know is real.  Come, enter our world, visit us at carouselworks.com