Nelson Perez Jr.
Carousel Works by Oasis, of The Oasis International Group Inc and Carousel Works Inc, carouselworks.com, proudly commissioned Nelson Perez Jr. for exclusive #D carousel art which will be featured on painting of acrylic on canvas, prints, t-shirts, puzzles, coasters to name a few of the extensive giftware.  
Nelson Perez Jr. has gained recognition across the United States with his whimsical, urban, cartoon style pop artistry. His art is a combination of pop, surrealism, contemporary, urban and whimsical influences. The artwork consists of bright, colorful, smile provoking pieces that leave viewers with a sense of joy and optimism. Nelson is a self-taught artist that uses multiple thin layers to create rich bold explosions of color and humor. Many of his paintings are designed to show a true three-dimensional effect when combined with 3D glasses.  However, Nelson pulls out all the stops and you don't need 3D glasses to enjoy his work!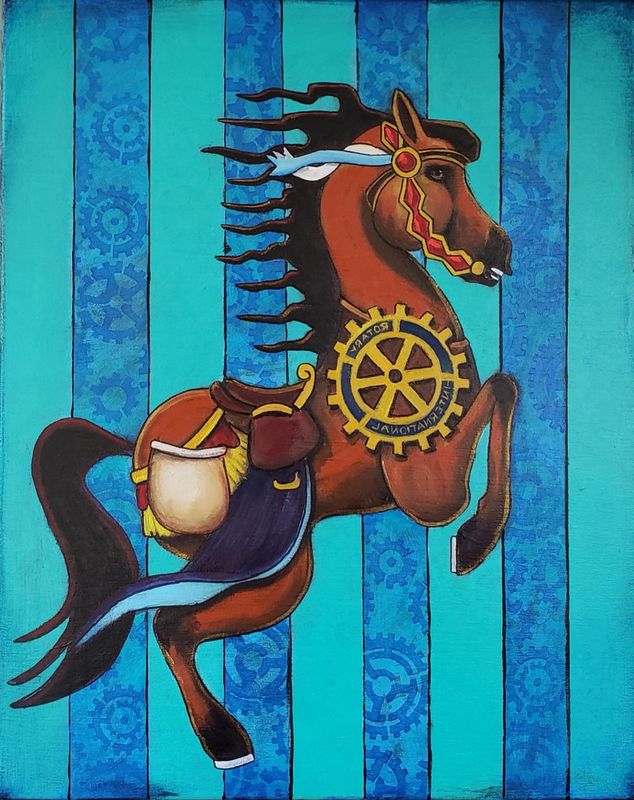 The Rotary Carousel
Featured at The Science Center, Greensboro NC.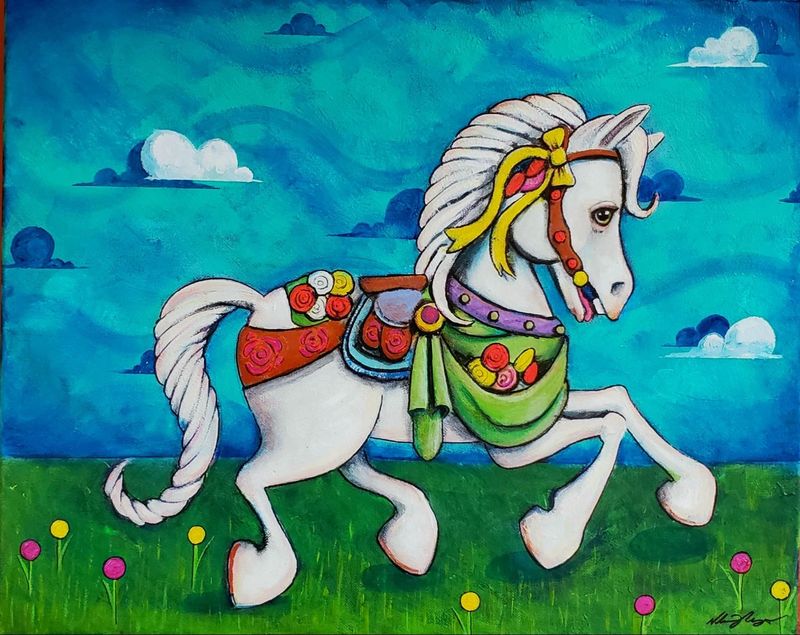 Aurora
The Lead Horse on Carousels, Main Character in The Carousel Adventure Club books by Alexa Blakley